Seasonal Produce
In season we carry an abundance of fresh locally grown organic veggies and berries from Whatcom, Skagit, and Island counties. We work closely with local farmers to coordinate crop production for a consistent supply to our stores as well as provide a reliable outlet for their products.
From arugula to zucchini, our local farms know how to grow the best there is. Thanks Farmers!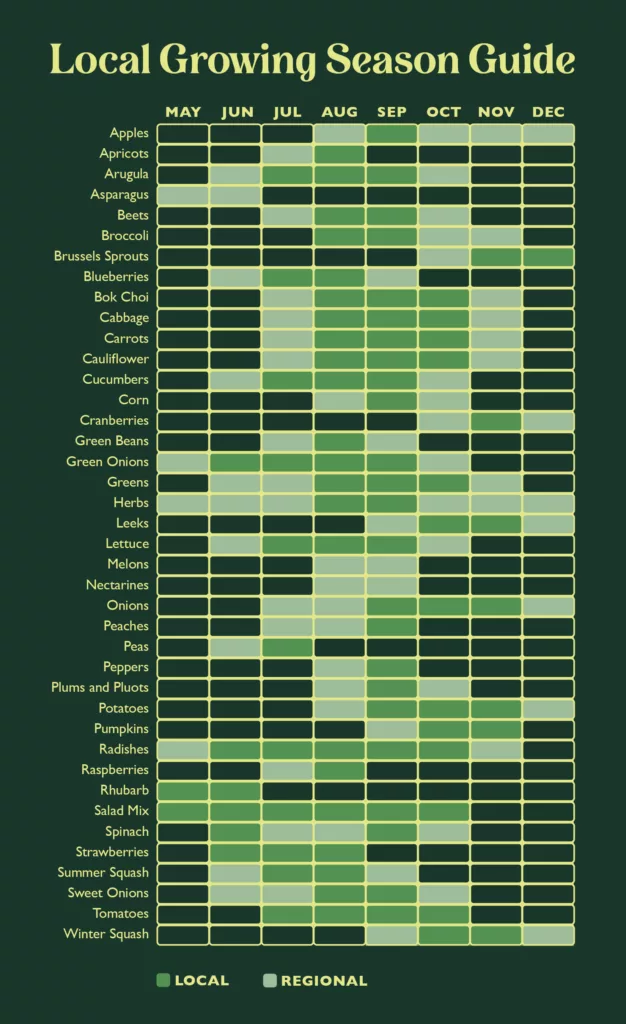 Check out our current produce sales, too!